Reboot Your Resilience Now
Re-charge your energy, focus, and confidence so that no matter what life throws you, you can handle it with ease and have more fun.
It's a Live Webinar series that you can attend from anywhere, easily. There are 6 90-minutes sessions spread over the course of 6 weeks. Each week you'll learn one new practice and then take action during the week.
Each week you'll layer on another principle creating a synergistic effect. You'll be provided with insights, techniques, and support to make the changes you want to make so you can get your life back.
Re-charge your energy, focus, and confidence
Have you ever known someone who, no matter what life throws at them, they're always calm, confident, and happy?
If you are leader or a professional and you've ever wondered how will I ever get all of the this done. You're not alone.
In one study Gallup interviewed over 50,000 Managers between 2014 and 2019 and found that while there are some perks to being a leader, there are some pitfalls. Their study found that 42% of managers strongly agree that they have multiple competing priorities, and 67% more likely to have regular interruptions than employees. Sound familiar?
42% of managers strongly agree that
they have multiple competing priorities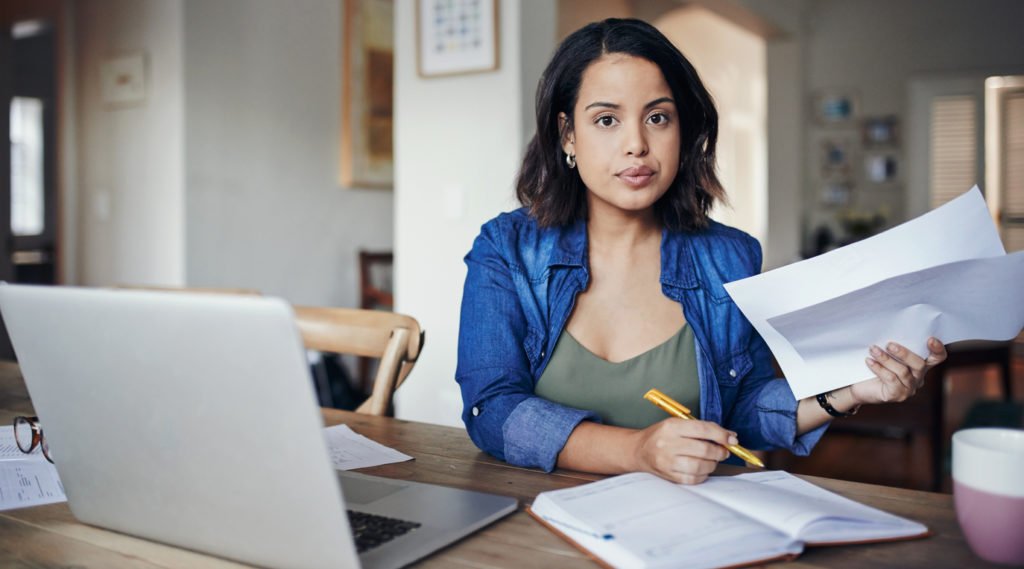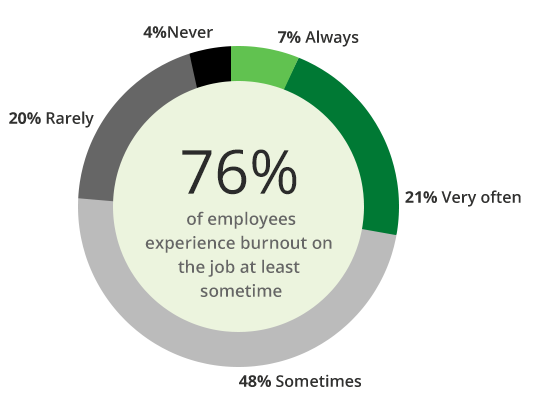 Most Employees Experience Burnout at Work
In a study that Gallup conducted with over 7,300 employees, 76% of employees feel some level of burnout at work at least some times.
These days people have way more on their plates
Now add in Covid-19, or Black Lives Matter, or global warming and it's no wonder anxiety is on the rise. According to Mental Health Research Canada, before COVID-19 hit in the spring of 2020, only 5% of Canadians reported high levels of anxiety. 6 months later that number had multiplied to 22 %.
I'm not trying to raise your anxiety by mentioning all these stats. It's more to say that if you're feeling a little off, there is nothing wrong with you. These are challenging times. I know I've felt it.
There was a time when a leaders job was to create an inspiring vision then step back and help guide others toward that vision.
But these days leaders have their own deliverable's, multiple project teams, customers to call, colleagues to coach, families to raise, communities to serve and emails and text 24×7.
Who Should Attend
Leaders, HR professionals, care-givers, Parents or anyone seeking to create more of what you want in life. Whether it's to:
Have more energy to achieve your goals, and get things done.
Have more focus, confidence and calm when dealing with crisis.
Have Have more passion, vitality and sense of being alive.
This might not be for you if:
You're looking for that secret solution that wont't require any effort.
You're not willing to try any new behaviors over the 6 weeks.
You're like the person in paragraph 1 that's always calm, composed, and happy no matter what life throws your way.
What do the 6 weeks look like?
Every Tuesday at 12:00 pm – 90 minutes dedicated solely to you – Easy to remember, easy to attend, guaranteed to boost your resilience.
Sept. 8 – The Essentials – Boost your own vitality.
Sept. 15 – Your Values – Rediscover your passion for life. 
Sept. 22 – The Power of Purpose – Create unshakeable focus and confidence. 
Sept. 29 – Gratitude – Increase your appreciation.
Oct. 6 – Optimism – Build a positive, more resourceful outlook.
Oct. 13 Mindfulness – Feel more calm. Hint. It's not just meditation.
Re-boot Your Resilience Now – Spring 2021 Series: 
Next Date Wednesday, September 8, 2021 @ 9:00 am PST.   
Price: Regular CAD $995.  Extending our Covid-19 price CAD $495 +gst.
Start with You! Step off of the treadmill for just 90 minutes a week! Reconnect with what inspires you. 90 minutes dedicated solely to you–indispensable, uninterrupted, self-development time for you.
As part of your Reboot your Resilience program you receive a 1-hour Coaching session with a Certified Coach. See below. 
30-day Money Back Guarantee
Not sure if Reboot your Resilience is for you? That's ok. That's part of why we give you 30 days to try it – that's 4 out of the 6 sessions. If you reach out within 30 days after enrollment to let me know you're not seeing any changes, we'll happily give you a refund.
We offer a money back guarantee because we've seen the results in our own lives as well as in countless others, when you apply the strategies consistently. The complimentary coaching session alone has helped people achieve breakthroughs in their life and is worth $450 on it's own.
Price: Regular CAD $995. We know the covid 19 pandemic has been challenging for many people. Therefore we offering a special price CAD $495 +gst.
Q1: How long is each session?
Each Webinar session will be 90 minutes.
Q2: Why is the program spread over 6 weeks?
This allows you to focus on one strategy at a time. You practice that habit for a week, then layer on the next habit.
Q3: What happens if I miss a live Webinar?
To get the most value from the program, do your best to attend the live sessions. If you do have to miss, you'll have access to the recording 24 hours after that session.
Q4: Why are the handouts only available on that day?
Most people have greater success when they focus on and practice one skill for a week, then layer on another practice.
Q5: What if I try it and it's just not for me?
See our money back guarantee. You get 30 days to try the program and if you don't love it, I'll give you a full refund.
Q6: If I like the bonus coaching session, can I sign up for more?
Absolutely. Coaching is a fantastic way to have 1-on-1 support in applying these concepts but also in looking at any aspect of your life. Click here to get a sense of what coaching can be like.
Q7: What other programs do you offer in webinar format?
Who is facilitating this thing anyway?
Matt MacEachern
Matt is a certified coach, leadership consultant and owner of Lidera Consulting. He believes that we all have the potential to have more of what we want in life, we just need the right strategies and a little support.
When it comes to resilience, Matt's been set-back, beat-up, and knocked down by those challenges that life throws at us. But in his research on resilience and high performance he's found that it's not about avoiding lifes challenges that makes us resilient.
It's about practicing certain behaviors consistently, that optimizes our mental and physical health so that when we do get hit, (and we will) we can weather the storm and bounce back more smoothly.