Get your energy, confidence, and motivation back and become burnout-proof in any kind of change.
Starts Thursday, April 21 @ 11:00 am pst.
It's a Live Webinar series that you can attend from anywhere, easily. There are 6 90-minutes sessions spread over the course of 6 weeks. Each week you'll learn one new practice and then take action during the week.
Each week you'll layer on another principle creating a synergistic effect. You'll be provided with insights, techniques, and support to make the changes you want to make so you can get your life back.
Re-ignite your Energy, confidence, and motivation, 
Have you ever known someone who, no matter what life throws at them, they're always calm, confident, and handles stress with ease?
You're not alone!
If you find yourself struggling with all of the stress and uncertainty lately, you're not alone.
In a study that Gallup conducted in June 2021 with over 7,300 employees, 74% of employees said they experienced burnout on the job at least sometimes.
They also found that there are people whose likelihood of experiencing burnout is essentially zero.
These employees share three things in common:
They are engaged at work,

they have high well-being, and

their organization has a strengths-based culture.
More engaged employees have higher well-being; high well-being supports engagement at work.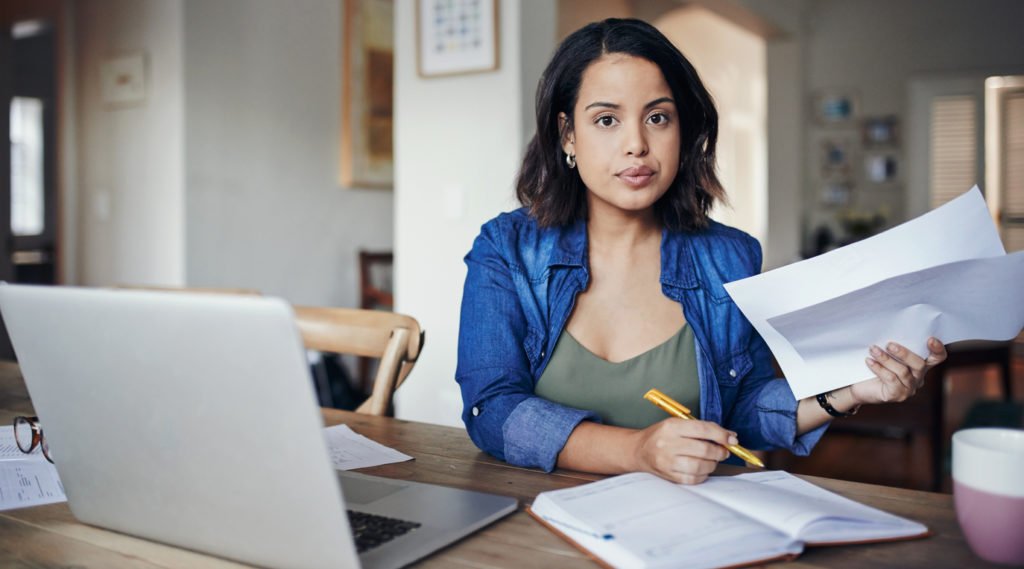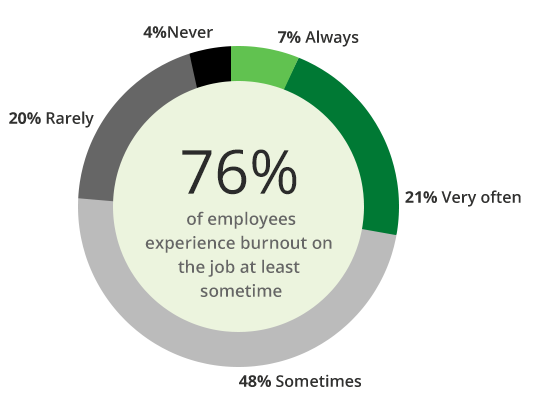 Most Employees Experience Burnout at Work
In a study that Gallup conducted with over 7,300 employees, 76% of employees feel some level of burnout at work at least some times.
These days people have way more on their plates
Now add in Covid-19, or racism, or global warming and it's no wonder anxiety is on the rise. According to Mental Health Research Canada, before COVID-19 hit in the spring of 2020, only 5% of Canadians reported high levels of anxiety. 6 months later that number had multiplied to 22 %.
I'm not trying to raise your anxiety by mentioning all these stats. It's more to say that if you're feeling a little off, there is nothing wrong with you. These are challenging times. I know I've felt it.
There was a time when a leader's job was to create an inspiring vision then step back and help guide others toward that vision.
But these days leaders have their own deliverables, multiple project teams, customers to call, colleagues to coach, families to raise, communities to serve and emails and text 24×7.
Who Should Attend
Leaders, HR professionals, care-givers, parents or anyone seeking to become burnout-proof through understanding themselves better and increasing their emotional intelligence. 
You want to: 
Re-ignite your energy and ability to get things done.
Re-ignite your confidence and sense of calm when dealing with crisis.
Re-ignite your passion, vitality and sense of feeling alive.
Re-ignite your motivation and drive in your work. 
This might not be for you if:
You're looking for that secret solution that won't require any effort.
You're not willing to try any new behaviors over the 6 weeks.
You're like the person in paragraph 1 that's already calm, confident, and handling stress with ease – you don't need the workshop. 
What does Re-Ignite look like?
Every Thursday at 11:00 am – 90 minutes dedicated solely to you – Easy to remember, easy to attend, guaranteed to re-ignite your resilience and get you back on track.
Pre-Session – The Essentials – Start to Boost your vitality – FAST, before the workshop even starts! 
April 21 – What is resilience & the role of Emotional Intelligence – How to change the way you deal with stress.
April 28 – Personal Values – Restore your passion for life by identifying and practicing your priority values.
May 5 – Discover Your Purpose – Create unshakeable focus, confidence, and certainty.
May 12 – Practice Gratitude – Increase your appreciation for life. Note – there is a science to prove it.
May 19 – Practice Optimism – Build a positive, more resourceful outlook. (It's more than positive thinking). 
May 26 – Practice Mindfulness – Develop a calm, clear, and resourceful mindset. 
Re-Ignite – Spring 2022 Series 
Start Date Thursday, April 21, 2022
11-12:30 pm PST.   
Price: Regular CAD $995.
CAD $495 + GST
Start with You! Step off of the treadmill for just 90 minutes a week! Reconnect with what inspires you. 90 minutes dedicated solely to you–indispensable, uninterrupted, self-development time for you.
As part of your Re-Ignite program you receive a complimentary 1-hour Coaching session with a Certified Coach. See below. 
21-day Money Back Guarantee
Not sure if Re-Ignite is for you? That's ok. That's part of why we give you 21 days to try it – that's 3 out of the 6 sessions. If you reach out within 21 days after enrollment to let me know you're not seeing any value, we'll happily give you a refund.
We offer a money-back guarantee because we've seen the results in our own lives as well as in countless others, when you apply the strategies consistently. The complimentary coaching session alone has helped people achieve breakthroughs in their life and is worth $450 on it's own.
Price: Regular CAD $995. We know the covid 19 pandemic has been challenging for many people. Therefore we offering a special price CAD $495 + GST
Q1: How long is each session?
Each Webinar session will be 90 minutes.
Q2: Why is the program spread over 6 weeks?
This allows you to focus on one strategy at a time. You practice that habit for a week, then layer on the next habit.
Q3: What happens if I miss a live Webinar?
To get the most value from the program, do your best to attend the live sessions. If you do have to miss, you'll have access to the recording 24 hours after that session.
Q4: Why are the handouts only available on that day?
Most people have greater success when they focus on and practice one skill for a week, then layer on another practice.
Q5: What if I try it and it's just not for me?
See our money-back guarantee. You get 21 days to try the program and if you don't love it, I'll give you a full refund.
Q6: If I like the bonus coaching session, can I sign up for more?
Absolutely. Coaching is a fantastic way to have 1-on-1 support in applying these concepts but also in looking at any aspect of your life. Click here to get a sense of what coaching can be like.
Q7: What other programs do you offer?
If you really want to take your resilience to the next level, ask about our Resilient Leader Program.  Our flagship program Coaching for Engagement can be delivered in person, via webinar, and coming soon, on-line. For free stuff simply sign up for my newsletter by providing your name and email in the sign up form at the bottom of this page. 
Who is facilitating this thing anyway?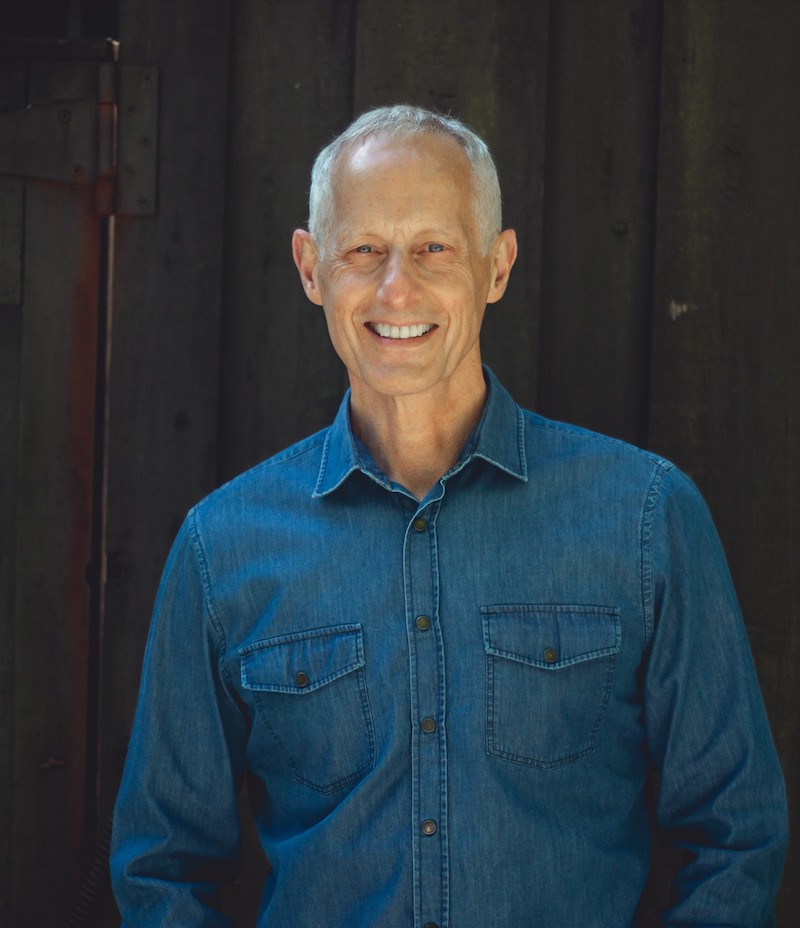 Matt MacEachern
Matt is a certified coach, leadership consultant and owner of Lidera Consulting. He believes that we all have the potential to have more of what we want in life, we just need the right strategies and a little support.
When it comes to resilience, Matt's been set-back, beat-up, and knocked down by those challenges that life throws at us. But in his research on resilience and high performance he's found that it's not about avoiding lifes challenges that makes us resilient.
It's about practicing certain behaviors consistently, that optimizes our mental and physical health so that when we do get hit, (and we will) we can weather the storm and bounce back more smoothly.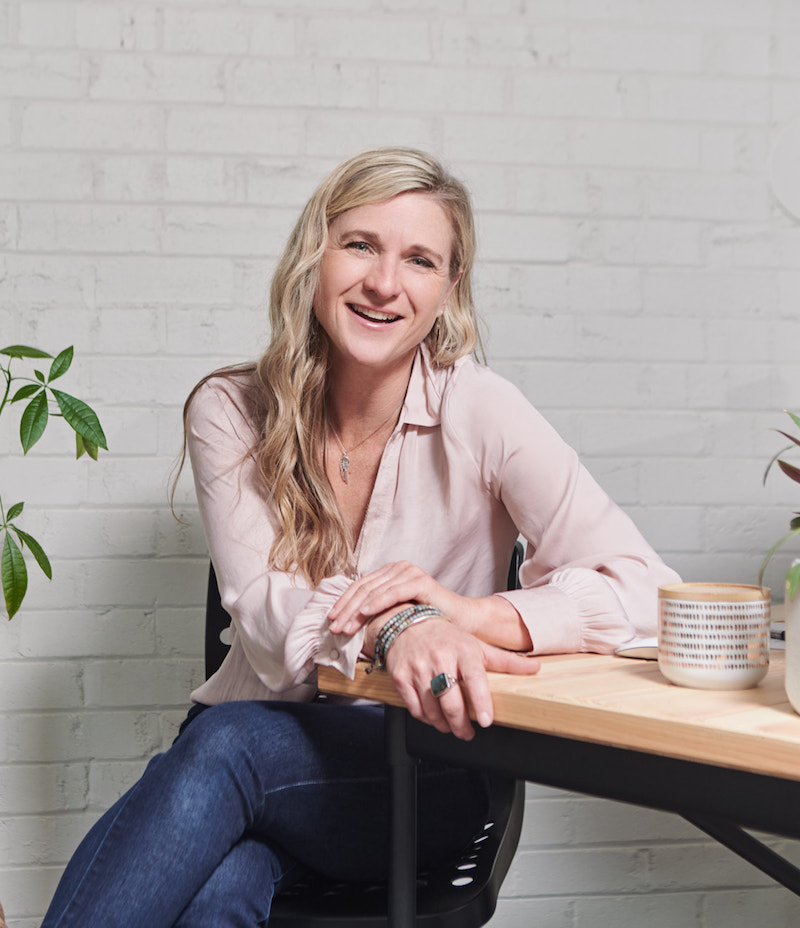 Dagmar Meachem
Dagmar is a certified business and leadership coach and owner of Courage Space Coaching & Consulting. Her focus is to help create more courageous individuals, as she believes in courage as a catalyst in change, pushing us to act and move forward through challenges. 
Dagmar's had to recreate herself many times through her own challenges and learn about resilience through choosing to grow and learn along the way.
Her passion is being a supportive and consistent force in helping her clients face their challenges head on and grow and develop because of them. The goal is to leave her clients with inspiration and courage to tackle the unknown and whatever comes their way.